Mega March
SEPT. 17 – NYC
THE ROAD TO SEPT. 17TH
(mouse over the highlighted states for more info)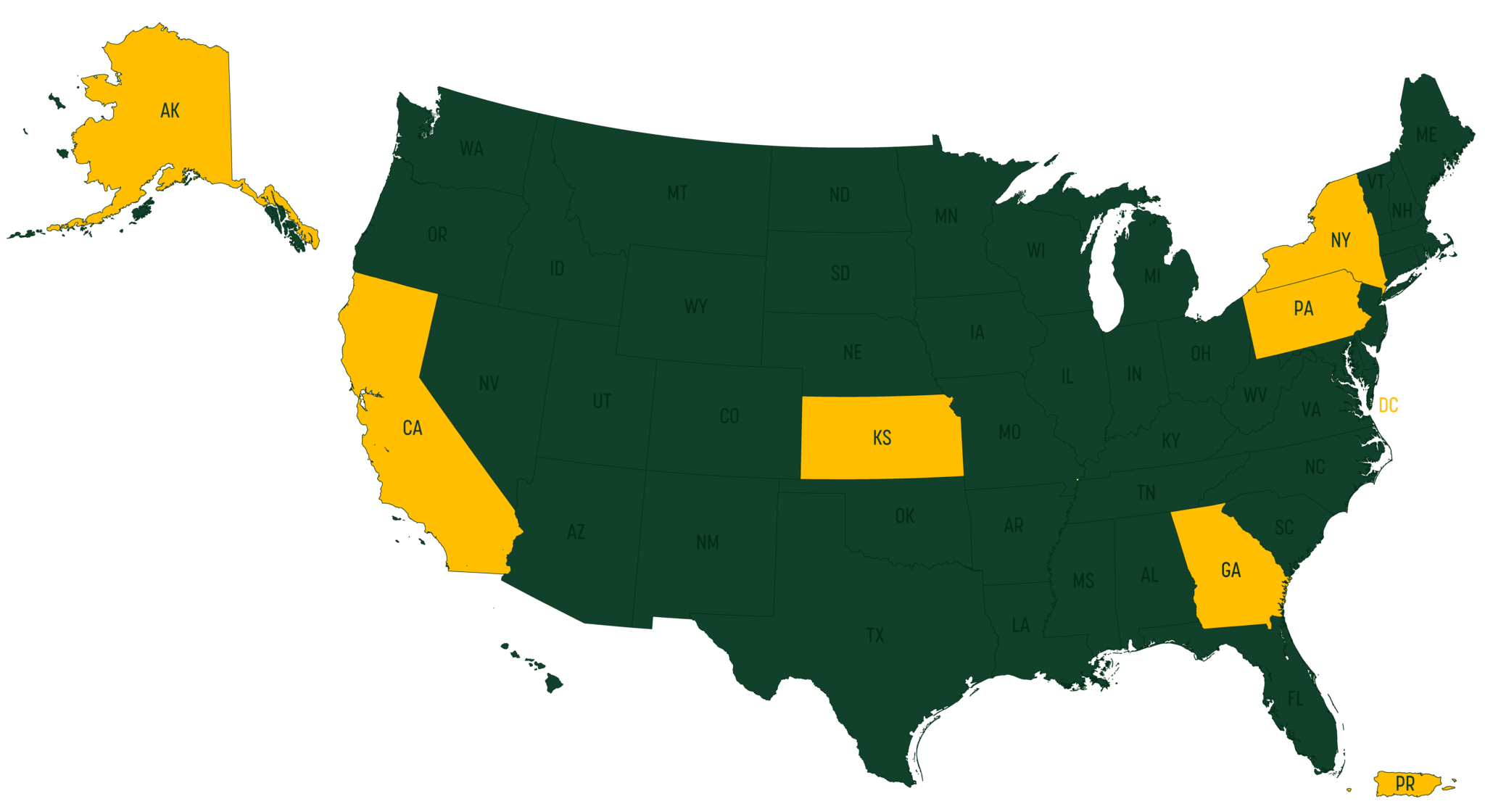 Alaska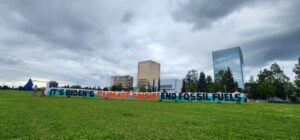 As Alaska's largest oil producer, ConocoPhillips is grappling with a problem its product helped create. Average temperatures in the region have risen by 3 degrees in the last 6 decades, and the Bureau of Land Management warns temperatures could rise by 12 degrees by the end of this century. We made a visit to ConocoPhillips with our affiliate, Alaskans Take a Stand.
New York, NY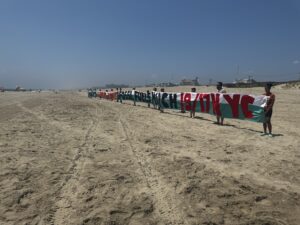 Washington DC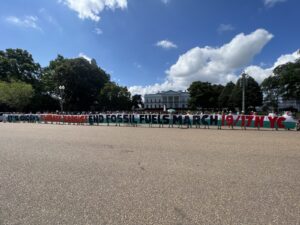 On July 4, 2023, alongside our affiliate SPACES, we visited the White House demanding #Independence from Fossil Fuels
Kansas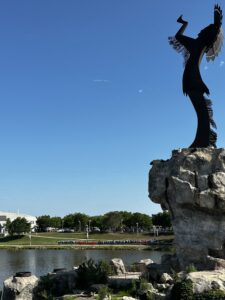 We made a visit to The Keeper of the Plains with our affiliate, Sunflower Community Action.
This is a 44 ft tall steel sculpture standing at the point where the Big & Little Arkansas rivers join together in downtown Wichita. This land between the two rivers is sacred ground to the Native American peoples.
Philadelphia, PA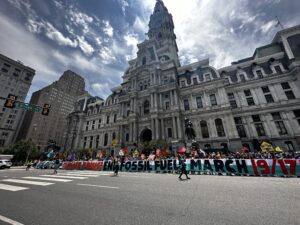 We made a visit to the Philadelphia City Hall with 3,000 of our affiliates during the Peoples Convention 2023.
Santa Cruz, CA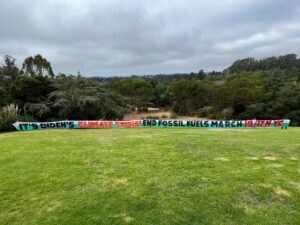 Santa Cruz community members are already experiencing impacts from climate change from wildfires, extreme weather, poor air quality and more.
San Juan, PR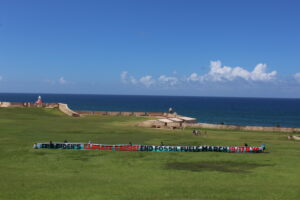 We joined with our affiliate Construyamos Otro Acuerdo gathered at Castillo San Felipe del Morro to demand that the Biden Administration declare a climate emergency. With increasingly powerful hurricanes and extreme weather devastating Puerto Rican communities, it's clear that Puerto Rico is at the epicenter of the climate crisis.
Atlanta, GA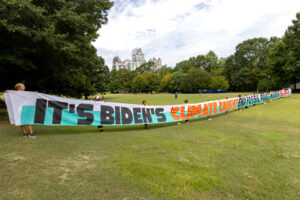 We joined New Georgia Project Action to hold up the 120-foot banner declaring a climate emergency at Piedmont Park on Saturday, Sep. 2, 2023.

The Climate Banner Tour was a summer movement across 15 cities to pressure the Biden administration to take action on the climate crisis, leading up to a mass mobilization at the United Nations Climate Ambition Summit on September 17 in New York City.
March To End Fossil Fuels
On September 17, 2023, thousands of people from across the United States are coming for a massive demonstration in New York City, during the United Nations Climate Ambition Summit. We'll demand President Biden lead the way off fossil fuels once and for all!
Are You In? Sign Up Now
Our Climate Work
The devastating impacts of climate change touch every single injustice Black and Brown communities face. Our communities have a long history of fighting and building resilience against all odds. For years, organizers have worked to hold the Fossil Fuel industry accountable and demand bold, transformative and immediate action at all levels of government.
The foundation is set for building an unstoppable, pro-planet movement – but the clock is ticking! Take the first step forward by becoming a Climate Defender.
The first half of 2023 has provided a glimpse of what can happen to our planet and communities if we don't take immediate and intentional action: deadly heat waves, catastrophic superstorms, wildfires, extreme flooding, plus food and water shortages.
Everyday, families across the world battle these increasing dangers and face crumbling buildings, roads, technologies, and bridges that can't withstand today's rapidly-changing climate. We need action right now!
OUR PLAN (WHAT WE'RE DOING RIGHT NOW!)
Organizing the people closest to us!

Organizing starts at home, so we're engaging the people closest to us first. Start by talking to your family, neighbors, and friends. Data shows that 7 out 10 members of the Latiné community have never been asked about their thoughts on climate change, yet are ready to take action. We are giving you, our partners, and affiliates the tools needed to start fostering these conversations today!

Demanding proper funding for the Biden Administration's Defense Production Act (DPA)!

In a massive win for our movement, on June 6th Biden invoked the DPA to ramp up domestic manufacturing of renewables (solar, heat pumps, insulation etc)! This is a crucial first step in protecting communities from corporate utilities who keep throwing lifelines to outdated, toxic, and expensive fossil fuel infrastructure.

Confronting broken promises!

In 2020 we helped secure the electoral bag for Democrats across the country with their promise to deliver massive investments and transformative policy. Two years later, backroom negotiations continue. As elected officials kick-off campaigning in our neighborhoods begging for our votes, we'll be confronting them at every opportunity and demanding answers through our Birddog Nation.

Can't Stop, Won't Stop Building Power!

This fight is just the beginning. We're supporting grassroots organizing by uplifting and building with our affiliates nationwide. Get connected to a CPD/A affiliate in your state!